The military in Gabon has seized power and placed President Ali Bongo, 64, under house arrest.
The takeover came shortly after election results were announced saying Mr Bongo had been re-elected despite opposition complaints of fraud.
President Bongo was first elected in 2009 following the death of his father, Omar Bongo Ondimba, who had ruled the country for 41 years.
Gabon is the latest former French colony in Africa to experience a coup in recent years – following Mali, Burkina Faso, Guinea and most recently Niger.
Here's what you need to know.
Why was there a coup in Gabon?
The coup leaders disagreed with the official results of the election, which said Mr Bongo had won with about two-thirds of the votes.
The opposition on Tuesday said its candidate was the rightful winner Albert Ondo Ossa had won, and also said there had been widespread rigging.
The army officers said they had decided "to defend peace by putting an end to the current regime" adding that the elections "did not meet the conditions for a transparent, credible and inclusive ballot so much hoped for by the people of Gabon".
After the announcement, hundreds of people took to the streets to welcome the coup.
Where is Gabon?
It is located on the west coast of Central Africa and is known for its rich natural resources – particularly oil and cocoa.
Despite having one of sub-Saharan Africa's highest average yearly incomes per head – almost $9,000 (£7,000) in 2022, according to the World Bank – over a third of its population are said to live in poverty.
Basically, most of the country's oil wealth goes into the pockets of a small amount of people.
Gabon, a country roughly the same size as the United Kingdom, is inhabited by just 2.4m people and 90% of the country is covered by forests.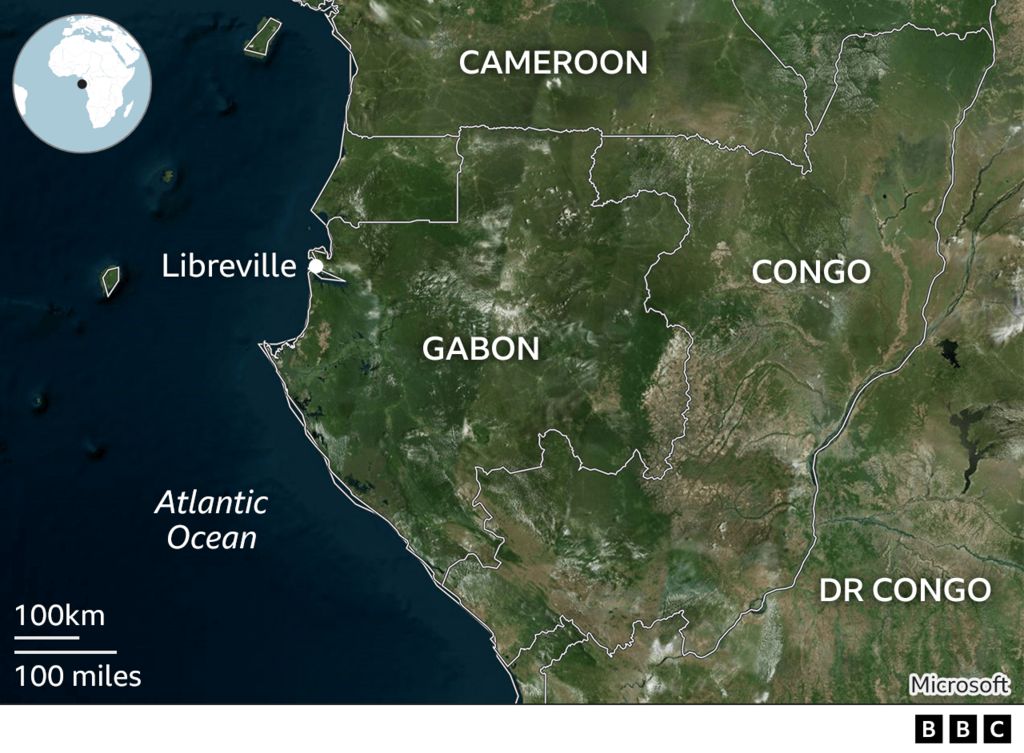 Under Mr Bongo, it became the first African country to receive payment for reducing carbon emissions by protecting its rainforest. The UN-backed Central African Forest Initiative (Cafi) gave over $17m (£12m) – the first portion of a $150m deal struck in 2019.
It was a French colony until 1960 and has only had three presidents since.
Under its second president, Omar Bongo, it had a very close relationship with France under a system known as "Francafrique", where the Gabonese government would receive political and military support in exchange for business favours.
But relations cooled after his son Ali won a contested election in 2009 and the French authorities launched a long-running corruption investigation into the Bongo family's assets, although this has since been dropped.
Who is Ali Bongo?
Ali Bongo is an extremely colourful character – he is a prominent freemason, a keen football fan and also released an album of funk music in the 1970s – long before he became president.
He was born Alain Bernard Bongo in neighbouring Congo-Brazzaville in February 1959.
He was still in primary school when his father, Omar Bongo, took control of Gabon in 1967.
In 1973, both men converted to Islam and Alain became Ali.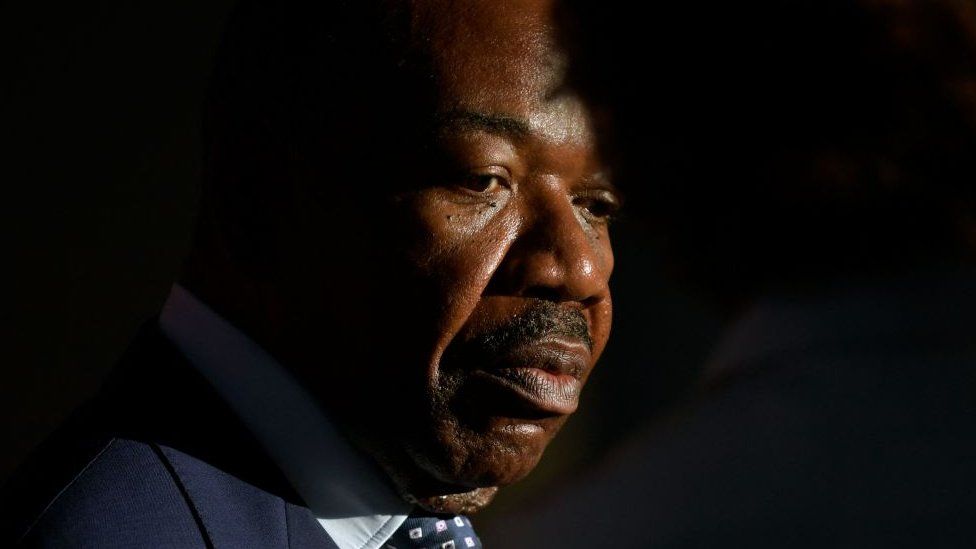 He was groomed to inherit power and served as both defence and foreign minister before eventually becoming president after his father died.
In 2018, Ali Bongo suffered a stroke which sidelined him for almost a year and led to calls for him to step aside.
But he ignored them and stood for re-election – a decision which led to the current crisis.
Is there a link to the coups elsewhere in Africa?
While there does seem to be something of a trend in French-speaking Africa, the simple answer is no.
The military takeovers in Burkina Faso, Mali and most recently Niger, were all at least partly triggered by an Islamist insurgency raging across the Sahel region, more than a thousand miles to the north.
In Gabon, the army says it intervened because of election fraud and a president staying in power too long. Here, there are echoes of the 2021 coup in Guinea.
However, seeing the military seize power elsewhere may well have encouraged the army in Gabon to do likewise.
And knowing that France had been pushed onto the back foot in the Sahel could have made the soldiers realise that the French would not intervene militarily to support Ali Bongo as they would have done his father in decades past.