Gov't Must Weed Out Charlatans From Herbal Medication Industry With Strong Measures- MD For Capital O2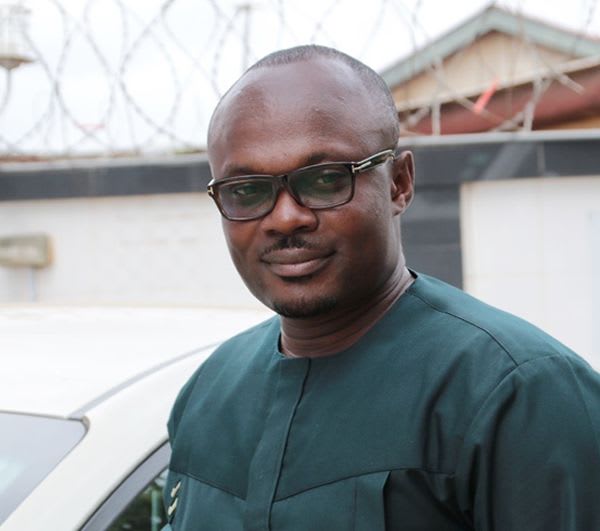 Managing Director for Capital O2 Natural Health Company Limited, Rev. Benedict Otoo has made a passionate appeal to the government to regulate the herbal medication industry in order to sieve the charlatans from the system as their existence in the industry is detrimental to the health of Ghanaians.
According to him, the challenge of acceptance of the herbal medicine in the country has been taken care of with advertisement and promotion as people used to be afraid 20 years ago to use herbal medicine; thus, people are now into it, but insisting that a lot have to be done as far as herbal is concerned.
"There are regulations; we realize that if the regulatory bodies don't put their feet down, a lot of charlatans will take advantage. But the caution is, in trying to come out with regulations, they also have to consider the industry as a whole; comparing it with the pharmaceuticals can be very challenging because if you use the pharmaceuticals as a yardstick, they making sure that the herbal keeps up to that, will be very unfair and unreasonable target for the herbal industry", he appealed.
He urged the government and the regulatory bodies to consider the herbal industry and the personality involved in coming up with a regulation as most of the herbal practitioners are not trained medical personnel but they, however, seem to be the custodians with wonderful formulas from their forefathers.
"…they seem to be the custodians, having wonderful formulas from their forefathers; they have the secrets, so we have to provide systems that will rather encourage them to come out with more of the formulas and then help with them come up with products that will support the health industry", he urged.
He bemoaned however that just as a lot of people are now resorting to herbal medication in terms of malaria and all the other illnesses like typhoid, it is incumbent on the regulatory bodies to do something about it to weed out the bad practitioners as the herbal seems to be playing a very powerful role healing people.
"Coming out with regulations, let us be sensitive to the personalities involved; they are not trained personnel as you will have in the formal institutions but there should be some form of training for them, try to understand them, get into their minds and then help them to be able to bring out a lot of formulas. I believe that when we do that, there are so many herbal practitioners who have very wonderful formulas but they don't know what to do", he reiterated.
Speaking from experience, Rev. Benedict Otoo told Peacefmonline.com in an interview that Capital O2 Natural Health Company Limited experienced how insensitive the government was towards the herbal industry in its infant stage; disclosing that Capital O2 now has trained medical personnel from KNUST who are into herbal medicines making impact their company.
"When they came to Capital O2 Natural Health Company Limited as we are the first to engage some of them, we noticed a difference in talking to them and they explained things to us; we opened up and that is where probably Capital O2 is where we are now because the level of professionalism, we don't take advantage of patients", he disclosed.
The Managing Director of Capital O2 Natural Health Company Limited maintained that "we have charlatans at the moment who are not trained but they are using all kinds of equipment today; if you go to their clinics and they have a piece of equipment and they can tell you all kinds of things that are disturbing you".
"They don't know; they just mention it, once they use their machines on you, they just tell you that this is what is wrong with you and they start selling things to you. So at the end of the day, people come up with so many complications", he stressed.
He was of the view that the government should be able to put some measures in place to sieve the charlatans from the system; adding that, the herbal industry has great potentials which need the attention of the government and the regulatory bodies to keep their eyes to the industry and help it grow.